Welcome
Welcome to the MysticCraft server store!
Please remember that username entries are CaSe SeNsItIvE. Please be careful when purchasing.
All purchases are applied to your account within minutes.
You can click anything on the menu bar above to see what it's about. We have a ton of things to offer such as Special ranks, and crate keys.
Ranks have all sorts of perks to offer just click on the one you'd like to view to see all of them!
Crate keys give you the chance to win some amazing rewards at Warp Crates in game so be sure to check it out!
If you have any Issues with purchases please contact the server owner via Discord.
Note: All chargebacks will result in an automatic perm ban. If you wish to request a refund please speak to the Owner or an admin to discuss the reason.
Top Donation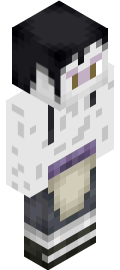 TahDahhhh
Donated the most this month.
Recent Payments
TahDahhhh • 14th Jan 20

Donations • 150.00 USD

EzriVarda • 13th Jan 20

Emerald Dragon Egg • 15.00 USD

Blacke_Rose • 12th Jan 20

Donations • 30.00 USD

Owlwix • 11th Jan 20

Warlock • 50.00 USD

backstabber99 • 9th Jan 20

1x Donor Crate Key(s • 1.50 USD